Launched in the fall of 2018, the DrillCover PRO is Arbutus Medical's latest innovation. This drill offers advanced orthopedic functionality, for human and veterinary surgeons alike, including reaming and cannulation. The modular design allows the system to grow with a surgeon's growing needs and skill set.
Dr. Eric Wilkening is a DVM (Doctor of Veterinary Medicine) at Millhopper Veterinary Medical Center. He performs a variety of orthopedic procedures and recently purchased the DrillCover PRO. This is what he had to say about it:
---
"The Arbutus Medical cannulated drill is all around a fantastic tool. I have used several other orthopedic drills and this tool is by far the best one of them all. Not only is it affordable, it is also very well made and reliable.
The Attachments
The cannulated drill attachment is very well made and has worked flawlessly for placing IM pins, building external fixators and bone plating. The machine work is excellent and the adapter indexes to the protective sleeve very easily. The only minor drawback is the chuck key is not universal. I learned the hard way that a standard Jacob's chuck key won't work.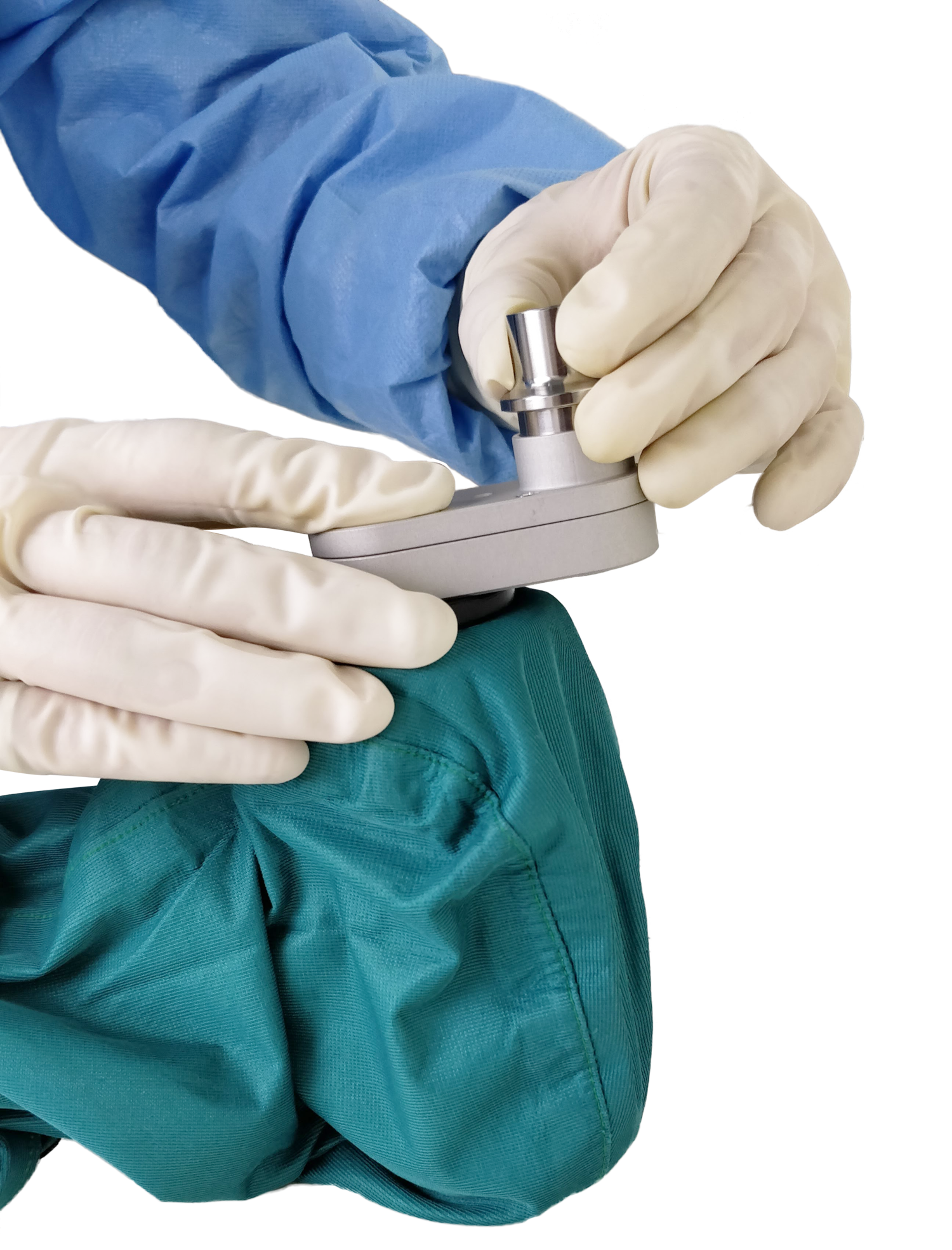 The Linen
The sleeve is very well constructed as well. With minimal instruction, a surgery tech can drop the drill into it. The protective cover is very easy to stretch around the entire tool and any wrinkles in the sleeve can be tucked into it, increasing the tactile feel when operating the drill. It is very easy to wash with common cleaners found in most veterinary hospitals.
The Drill & Battery Life
The drill and the customized cover/sleeve interface work very well. The drill is a Makita. I've used the same drill in my shop and my house for years. This drill takes abuse very well and should last a very long time. The lithium ion batteries included with the drill charge very fast. In the time it takes to prep a large dog for surgery, a battery can be charged. It was very nice to have two batteries included with the package. My only negative critique of the drill is that the clutch cannot be used because it is underneath the plastic adapter. This really isn't a major set back so long as you aren't being too aggressive when setting screws. The trigger can be lightly pulled to control the drill speed, you just need to be aware that screws can be over torqued when not using the clutch.
Cleaning
The sleeve, protective cover and cannulated adapter can be easily cleaned after extensive use. The bearings are sealed in the adapter so, a thorough cleaning is not going to damage it. Just be sure to keep the chuck key with the adapter (see paragraph two). The sleeve can be sterilized seventy-five times before replacing. I'd anticipate getting about one year of use from it. You can track the number of times it has been reused using a convenient chart on the inside of sleeve, another nice touch by Arbutus Medical. Another added bonus is a standard autoclave can be used. No more using another hospital's gas autoclave or waiting days for ours to cycle.
Customer Service & Logistics
Customer service and shipping has been a pleasure with Arbutus Medical. The drill was shipped very fast from Vancouver Canada to Florida. The only hang up was in customs. Within several hours of receiving the package, I placed an IM pin in a femur. Customer service with Arbutus has been second to none. Any questions, I had we're promptly addressed via email or over the phone.
Final Thoughts
Altogether this drill has been a great investment for our hospital. The ease of use, maintenance and reliability has made orthopedic surgery pleasurable again. The craftsmanship and design put into this tool really shows. I'll never again have a two hour long workout using hand tools. I've also gained much more confidence performing orthopedic surgeries on smaller breeds of dogs with this tool in my hands. I would strongly urge any veterinarian considering adding orthopedic services, or expanding an existing service, to consider this amazing drill. Again, great job Arbutus Medical!"
Dr. Eric Wilkening, DVM . Millhopper Veterinary Medical Center, Gainesville, Florida
14 August 2019
---